After using my Asus Eee PC 701 4G, I'm in the market for a new bigger UMPC or netbook.  Netbook is the new term to describe these miniature portable laptops.
Since last writing about my quest for a new netbook, MSI has increased the price of the MSI WIND to $550, the same price as the Asus Eee PC 1000.  They are virtually the same little netbook. I decided on getting the Asus only because it was available and the battery lasted a little longer than the MSI Wind.  7.5 hours claimed, more like 6 hours in reality.  Review coming soon.
Asus Eee PC 1000H – $549.99 for the 6 cell battery.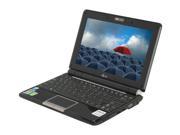 VS.
$549 for the Wind with the 6 cell battery.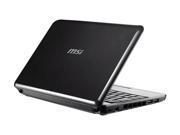 I just purchased the Asus Eee PC 1000H.  Review and pics coming soon.